Duke Paoa Kahanamoku is one of the world's most well known Native Hawaiians, recognized both for his record-breaking Olympic career and his efforts to bring surfing to the world. He is known as the father of modern surfing.
Duke was born in 1890 at Haleʻākala in Honolulu, the residence of Princess Bernice Pauahi — great-granddaughter of King Kamehameha I. He came from a long line of watermen and was part of a family of chiefly retainers or advisors rumored to be close to the Kamehameha dynasty. Duke was reminiscent of the chiefs of old with his humility, generous spirit, and statuesque physique. These attributes would one day make him an international celebrity whose historic feats in the water as a swimmer, surfer, and lifesaver would inspire generations of watermen and waterwomen following in his wake and give rise to the array of extreme sports we all know today.
The Spirit of Aloha
Aloha is a deeply held spiritual belief best understood through Native Hawaiian history and culture. Many have tried to explain its essence, yet for most non-Hawaiians, the concept can be elusive. Beyond a greeting, aloha can describe a deep love and respect for people — including oneself — and places, or act as a reminder of how to behave appropriately in the world, or "with aloha." The ancient kahunas (priests) taught that living the Spirit of Aloha meant sending and receiving positive energy to everything and everyone in your environment.
For the aliʻi, the ruling class of Hawaiʻi, aloha represented a delicate balance of empathy and discipline.  It was a reciprocal relationship: the commoners had aloha for well-respected aliʻi (chiefs), who in turn demonstrated a deep sense of responsibility to care for the land, people, and resources in their domain. This traditional principle is embedded in the Hawaiian phrase for patriotism – Aloha Aina, which describes an innate love for the land that feeds us, and our duty to cherish and protect it.
Having ties to the household of Princess Bernice Pauahi Bishop, Duke understood aloha and its core teaching of connection from a young age, which made him one of the greatest hosts Hawaiʻi has ever had. As a world-famous Hawaiian, he was often called upon to entertain celebrities and dignitaries from around the world. He hosted these visitors, making them feel like a part of the family, and along the way developed many lifelong friendships. He enjoyed introducing guests to traditional Hawaiian customs: in 1920 he taught the Prince of Wales how to surf and decades later he showed the Queen Mother how to hula. Duke was so adept in this role, that he was named the official Ambassador of Aloha by the State of Hawaiʻi for modeling the aloha spirit and being the consummate host.
Duke didn't reserve the Aloha Spirit for visitors to his islands, but took that kindness around the globe, embodying the culturally ingrained ideal even in the face of adversity. Duke had aloha for everyone he met, regardless of who they were.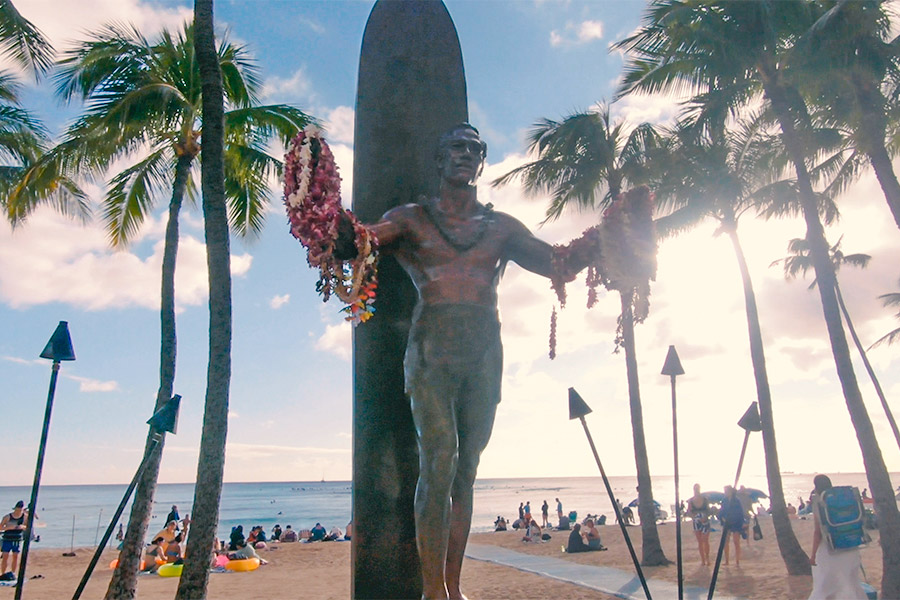 Waikīkī Beach, Hawaiʻi, USA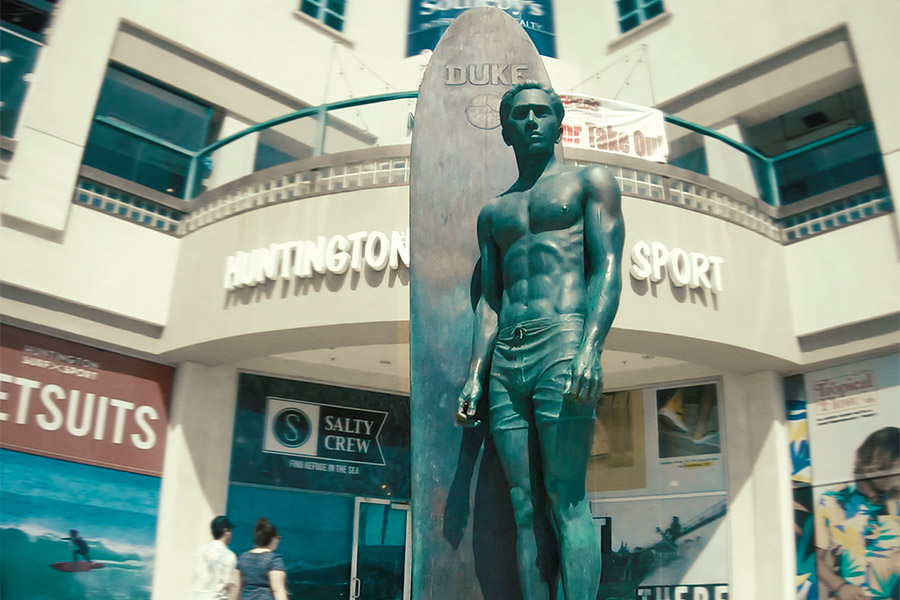 Huntington Beach, California, USA
Freshwater Beach, NSW, Australia